A New Interactive Home Study Course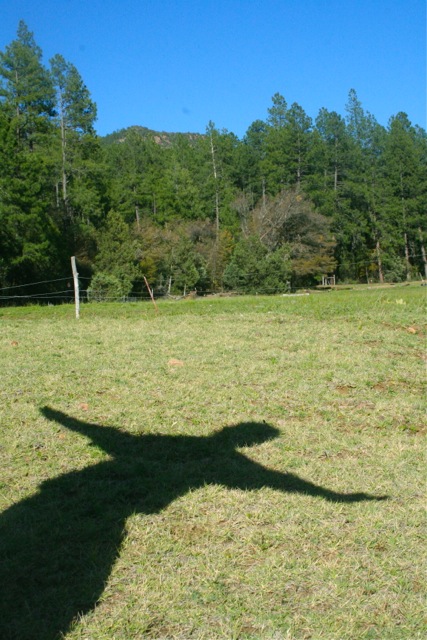 What could it mean for you to be in the pilot's seat?
You aren't alone if you're experiencing rapid and challenging changes in your world!
Would you like a system for navigating rapidly changing "weather?"
Would you like powerful tools for dealing with the fear and self-doubt that keeps you from "soaring?"
Discover a system that will help you identify what is in the way of  becoming the pilot of your own life!
Of course we're all going to encounter difficult times. But do you feel as though you survive one transition just before another one pops up? Do you get tempted to give up on your deepest longings?
You have within you the power
to pilot your way through any challenge!
How does just stepping into the pilot's seat sound?
You can do this, just by remembering the whole, capable and brilliant person you already are.
What gets in the way of this? Two things got in my way when I was learning to fly. You can learn what they are, and even more important, you can get the training that solves the dilemma!
Perhaps to do this, you just need a "flight instructor!"
The hundreds of lessons I learned while earning my private pilot's license in my late 50's equipped me for my two bouts with breast cancer, along with many other challenges. And so I know how to help you use the 7 lessons for life to bring out your power and calm your fears and self-doubt.
Fear is the biggest obstacle to piloting with confidence, courage and ease. And when fear gets hold of us, self-doubt, overwhelm, discouragement and lack of motivation and energy can result. But my flight instructor Clio taught me that the antidote to fear is training and practice!
Presenting:
Your Flying Lessons for Life Training
a system for managing your energy and navigating any challenge
You'll be able to move forward with these tools:
7 "flying lessons" that are lessons for your life

a "safe landing space" to use in any situation

a "dipstick" to measure and manage your energy

ways to connect with your essence, the "pilot" within

a plan for gaining motivation and inspiration!

techniques for dealing with critical voices–inner and outer ones

ways to expand your intuition and instinct

practices for surrendering and connecting with All That Is