Welcome to Earthskin Designs ™!
You're about to learn about unique fabrics that are made from photographic art, in honor of the beauty of the earth!
Earthskin Designs ™ are made from my aerial photographs and also closeup "aerials" of the earth's "skin." The patterns, colors and creations from both far away and close up have fascinated me for years. Now I'm expanding my photographic art by working with a U.S. company that digitally prints my photos on various fabrics.
These photos are mainly of the western landscape, and I made most of them on flights I co-piloted with my husband Jon in our Cessna 182. I photographed the closeups in the landscape surrounding our home north of Tucson, AZ, or on trips throughout the west.
With each purchase of an Earthskin Design ™, you'll receive an image of the original photo and a description of where I took it and what it means to me. You'll see that the image has been mirrored on your fabric, producing a kaleidoscopic effect.
You can see some of the products on this site, along with the stories behind them. And more products will be coming! So far, we're offering scarves, pillow covers, placemats, bedding and fabrics for interior design. What would you like to see next? Leggings? Wallpaper? Tote bags? Cocktail napkins? Or would you like to purchase fabric and make your own creations? Write and tell us!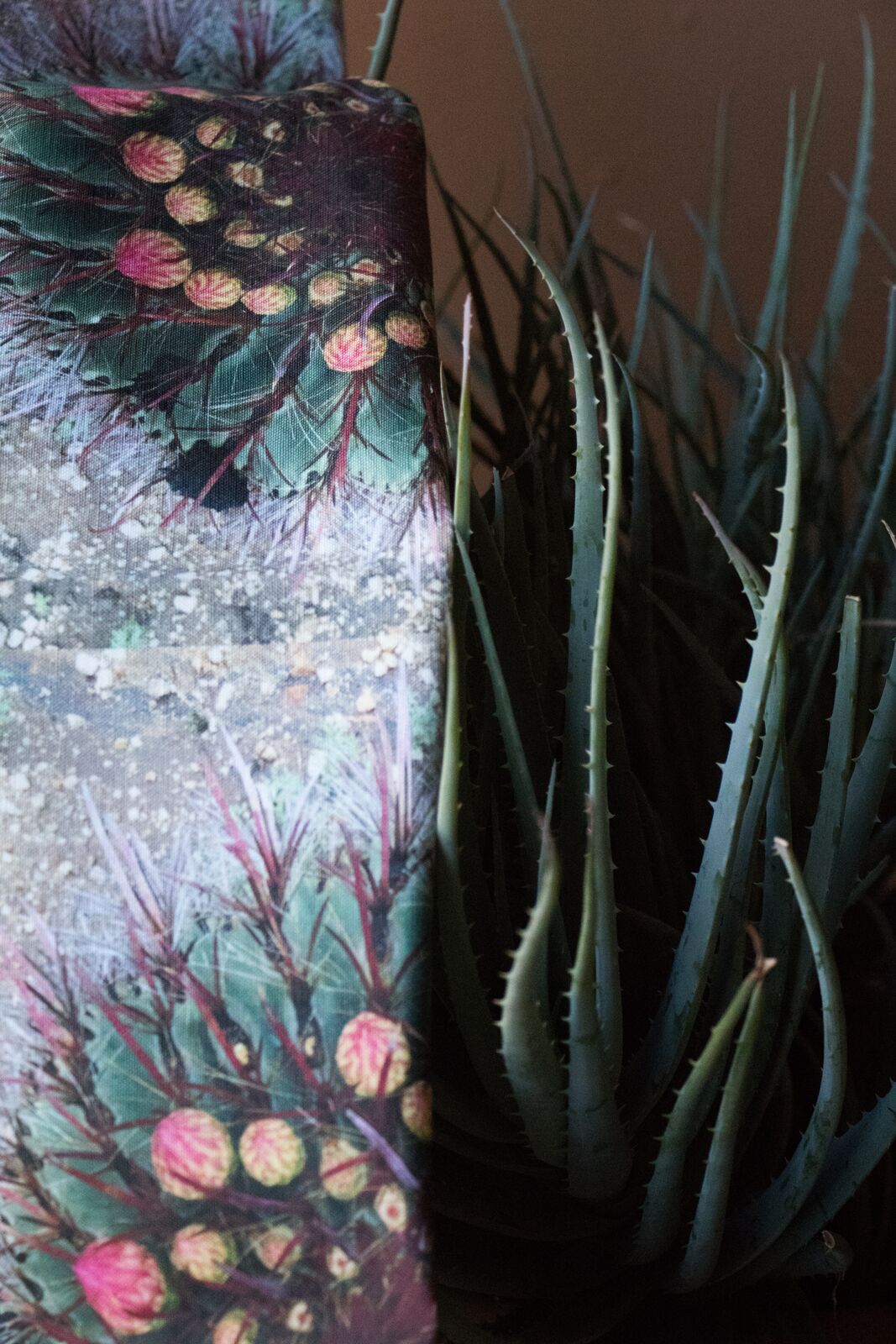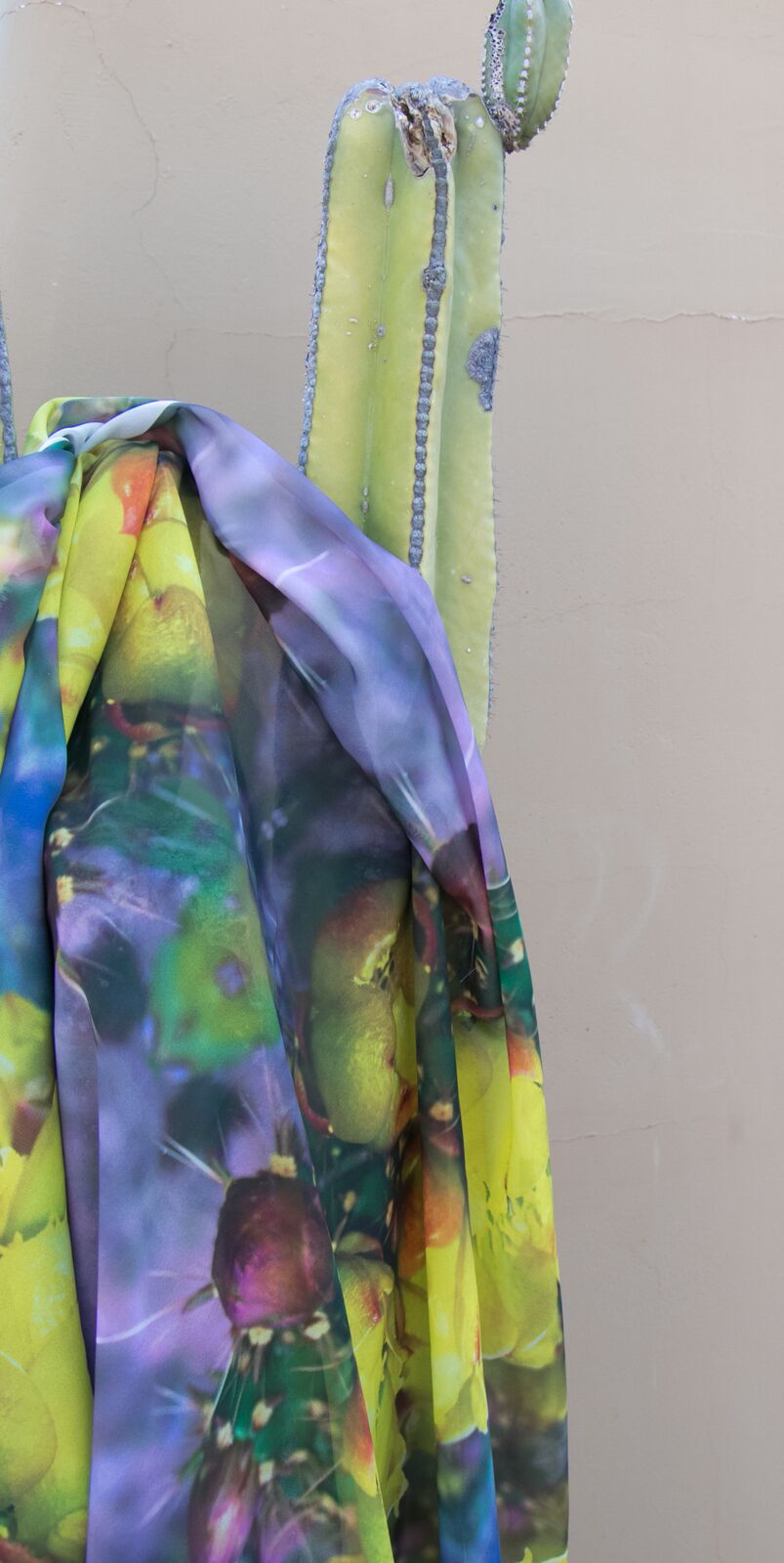 I've been a photographer all my life, and of course my art is always evolving. In the '70's and '80's I was a kind of pioneer in the therapeutic photography movement—teaching, writing and speaking on photography as a vehicle for learning and personal development.
Since my marriage to my pilot husband in 1989, and my own training as a private piIot, I've been concentrating on abstract aerial photos. Fifty of those are reproduced in my book, Flying Lessons: How to Be the Pilot of Your Own Life. And closeups of nature's arrangements in the sand became my Sand Spirits Insight Cards.
I wanted to expand my artistic explorations, so in recent years I've been making multi-media photographic collages using my aerials. That led to a desire to transfer images on to fabrics and to make fashions with them—an old dream that began with my childhood fashion design efforts. I've begun with chiffon scarves, and already other possibilities abound! What do you see? How would you like to honor the beautiful skin of Mother Earth? You can wrap yourself in her beauty!
I hope this site and the story of these creations inspires you to surround yourself with the earth's beauty, to open your heart to her amazing features and to care for her in your daily life.